The Church of St. Lawrence
There has been a Church on the site in Bramshall for many hundreds of years although the current building (which replaced the one built during the reign of Edward II) only dates back to 1835. The church building is a simple structure of Gothic design with a seating capacity of approximately 90.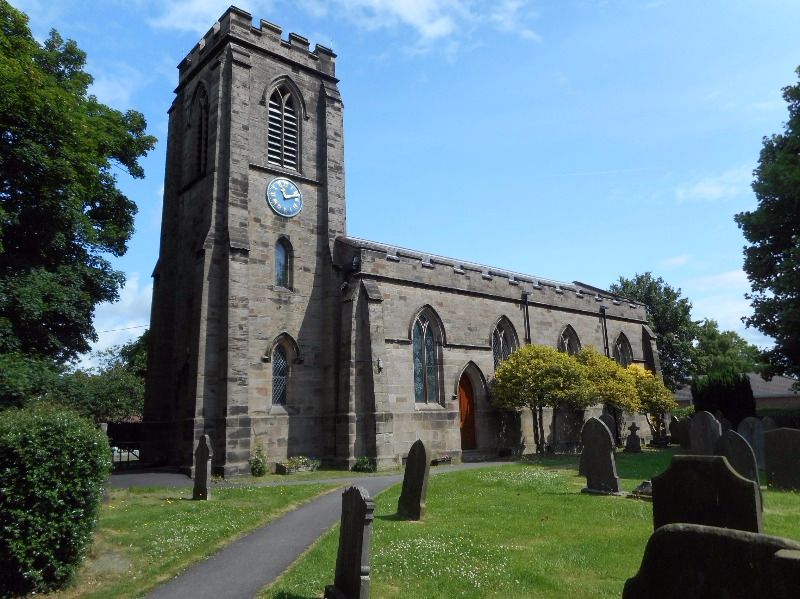 The tower contains 3 bells of which the tenor and treble have been listed for preservation (these being circa 1590 & 1500 respectively). The remnant of stained glass is limited to six 14th century 'de Stafforde' shields; a 16th century panel of fragments representing Alice Tame, the Lady Verney, and 3 early English quatrefoils which have only recently been reinstated.
There is a connection with Compton Verney (in Warwickshire) in that the former Lord of the Manor (Lord Willoughby de Broke) resided at both Loxley Hall and, latterly, at Compton Verney. The original box pews were replaced by the current oak pews in the mid 1960's. The records show that the Church had a Rector in 1228 and a Warden in 1552. The last full time Rector for the Parish left in 1922 when Bramshall became a United Benefice with Uttoxeter. The ecclesiastical Parish of Bramshall is now part of the Area of Uttoxeter Benefice.